By
Adam Kramer
Nov. 28, 2012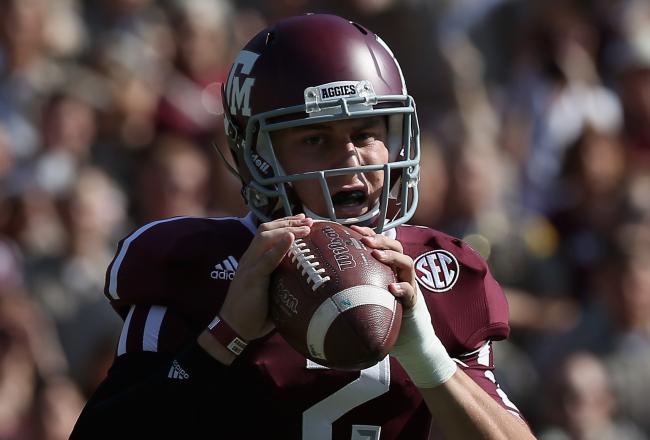 Although the oddsmakers do not have eyes over the shoulders of Heisman voters as they cast their vote for college football's best player, they cannot be overlooked.
Yes, Vegas knows. That's a popular theme around these parts that has been tested and proven plenty. And while Heisman odds aren't exactly in their wheelhouse, they have a solid basis of what's going on, and their odds in 2012 are indicative of that.
Bovada.lv, one of the largest online sportsbooks, has recently posted Heisman odds and Texas A&M quarterback Johnny Manziel is now an overwhelming favorite. At (1/6), you probably won't be able to make much money on Johnny Football—unless you take your Powerball winnings and let it ride.
For those unfamiliar with what this number means, you'll have to bet $600 on Manziel just to win $100 back. Translation: They like his chances… A LOT.
The rest of the odds—and yes, only four are listed at this point—are as follows.
Perhaps this race won't be much of a race at all.
Johnny Manziel (1/6)
Manti Te'o (7/2)
Collin Klein (15/2)
Braxton Miller (Ohio State) 40/1