By
Adam Kramer
Jan. 01, 2013
I'm trying to think of a more athletic defensive play than the one South Carolina's Jadeveon Clowney made against Michigan in the Outback Bowl, and not many worthy candidates come to mind. He's a freak, it's that simple.
After a quiet start in the game, you knew Clowney wouldn't stay quiet forever. He woke up.
Oh, he forced the fumble, knocking Vincent Smith's helmet off with a vicious hit, then picked up the football… with one hand somewhat casually. Seriously, this is as good as it gets.
An unbelievable play by the game's best player.
And GIF.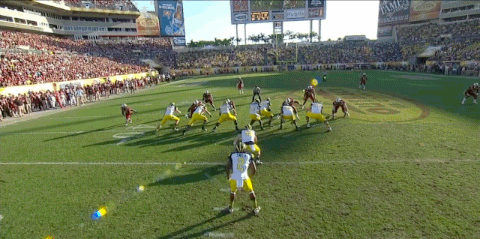 GIF via Bleacher Report